We're strong believers in working with the community to ensure that we're building blocks that you'll find helpful. Today, we're excited to announce the availability of our newest UI tool for your toolkit, the File Explorer. You asked for it, so we built it!
File Explorer
The File Explorer allows your users to browse and select files and folders from their storage services. Currently, you can allow your users to connect to Amazon S3, Dropbox, Box, Google Drive, Microsoft OneDrive, Egnyte, SugarSync, Bitcasa, Barracuda Copy, and Citrix Sharefile, as well as their local machines.
Once the user has connected their desired service(s), they'll be able to choose what files they'll want to access, all from within your app!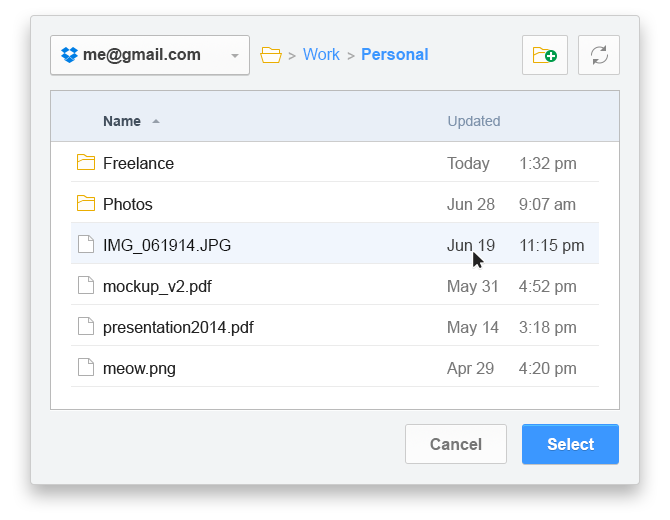 The File Explorer also goes beyond allowing users to choose a file — it also supports uploading local files up to 5 GB in size! Try it out here.
The File Explorer is immediately available for anyone with a Kloudless Developer account. Get your free account at kloudless.com. You'll also find additional resources including SDKs and interactive docs to help you get started quickly.
Still have questions? Leave us a comment below, email us, open an issue in the relevant github repository or reach out to us on Twitter @KloudlessAPI, or talk with us on IRC on FreeNode in #kloudless.